Get the best reels for your ads
The ultimate mobile app designed to revolutionize the way businesses create video ads!
With ReelSquad, businesses can effortlessly add reel requests, and users can create and upload engaging reels based on these scenarios.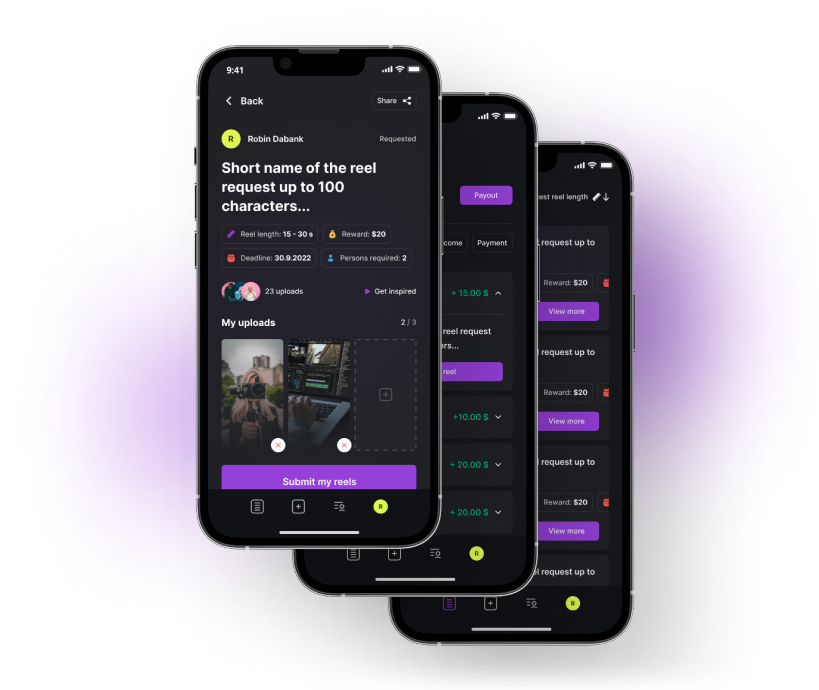 Browse through a variety of reel requests and be creative or post a new reel request and find a creator!
Produce top-notch video reels for marketing and earn money with Reel Squad! It is free and very easy.
Creating profitable video reels for businesses is simpler than ever. Why not monetize your skills and get paid for it?
Create an account
for free and let the show begin!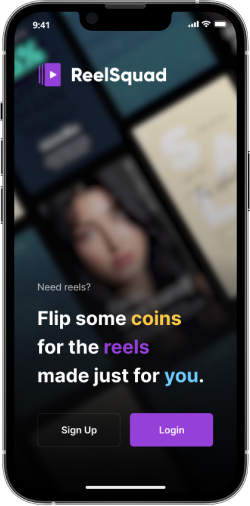 Simply browse through a variety
of requests and choose the one that
suits you best.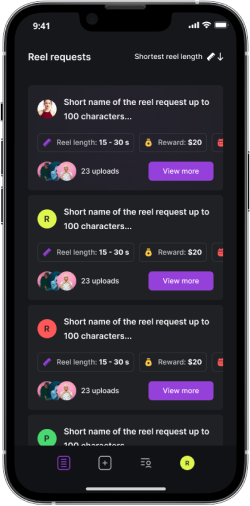 Shoot a video reel using a phone or camera according to the reel requirements and upload it in the app.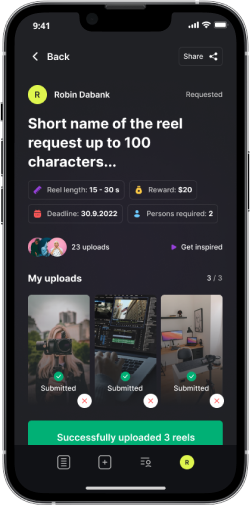 If the user who posted the reel request likes and purchases your reel, you will get paid out right away!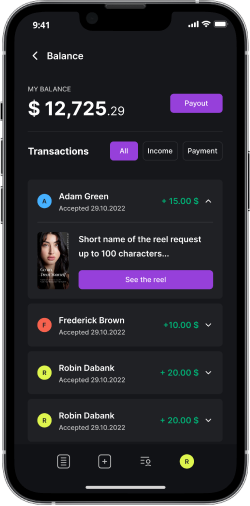 Create an account
for free and let the show begin!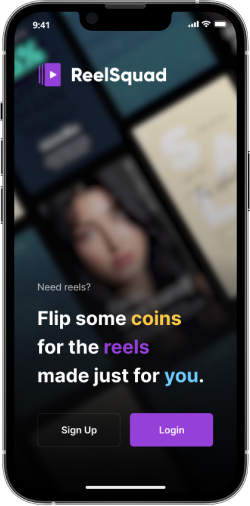 to see creative ideas
personalized for your needs
by ReelSquad community.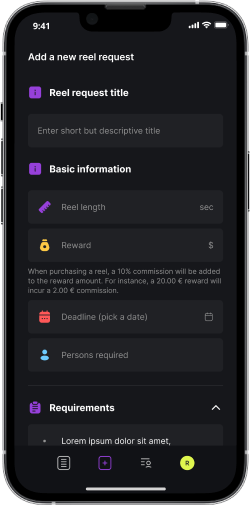 Pick from a diverse range of personalized video reels by ReelSquad community for outstanding ad results!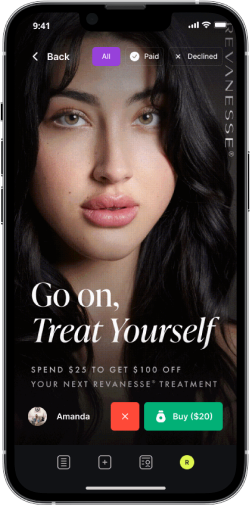 Invest in multiple reels for superior
ad performance and optimal results!